A Glimpse into the Canary Islands
But before we dive into the Halloween celebrations, let's take a moment to explore the Canary Islands themselves. Nestled off the northwest coast of Africa, this Spanish archipelago boasts stunning landscapes, diverse ecosystems, and a rich history that spans centuries.
One of the most captivating aspects of the Canary Islands is their unique blend of cultures. With influences from Spain, Africa, and the indigenous Guanche people, these islands offer a rich tapestry of traditions and customs that come to life during Halloween.
This celebration's deep roots can be found in San Mateo and Santa Brígida in Gran Canaria, in the most rural areas of Tenerife, in Puerto del Rosario and Villaverde in Fuerteventura and, lastly, all over La Palma.
Halloween Traditions in the Canary Islands
On the Canary Islands, Halloween is a blend of ancient aboriginal traditions and modern customs brought by settlers, creating a unique and eclectic celebration. The Guanches believed in spirits and revered their ancestors. Their influence is evident in the island's Halloween festivities.
Dia de Finados - The Canarian Halloween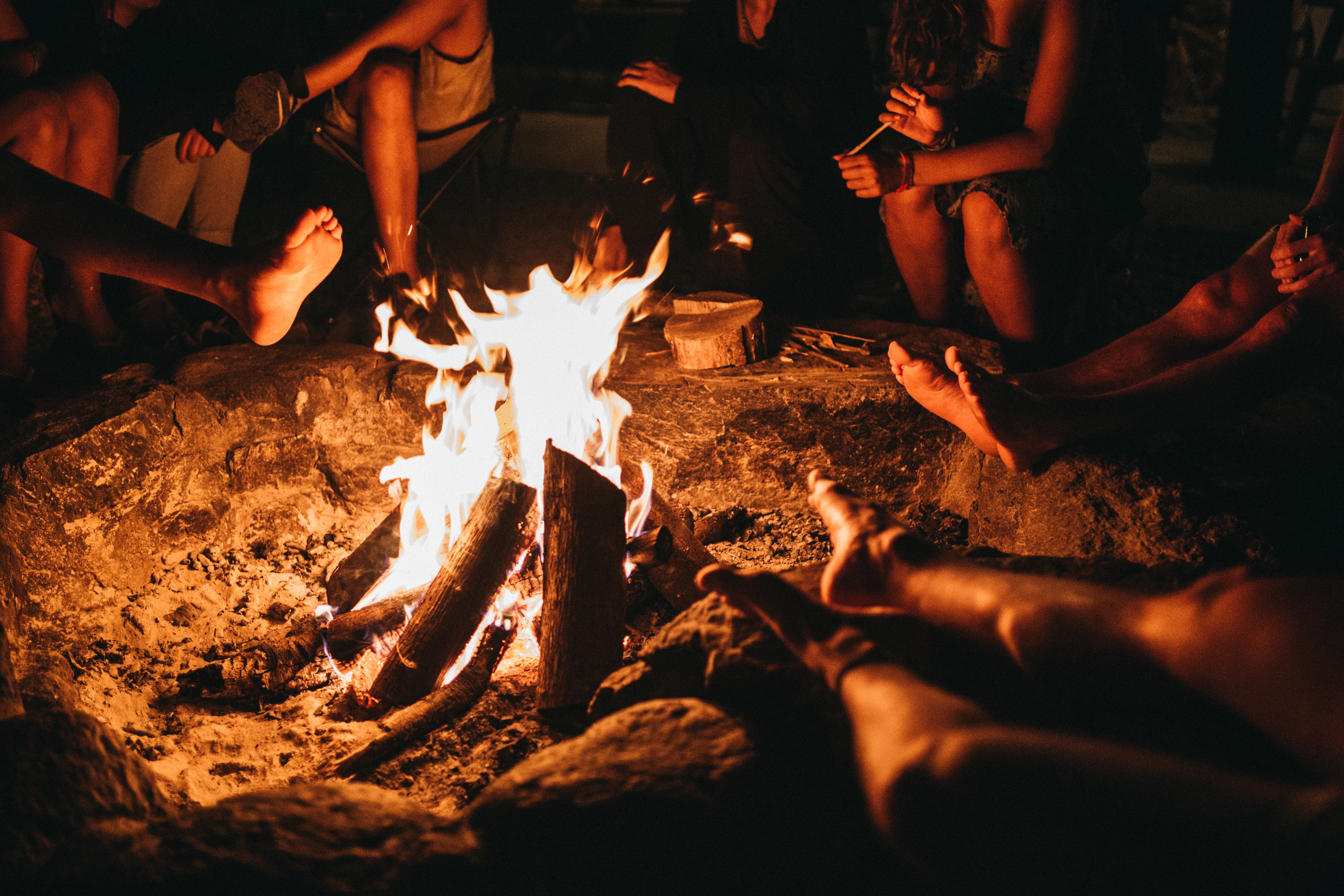 "Día de Finados," also known as "All Saints' Day" or "Dia de Todos los Santos" in Spanish, is a significant cultural and religious holiday celebrated in the Canary Islands and many other Spanish-speaking regions around the world. This holiday falls on November 1st each year and is closely tied to the Christian tradition of honouring and remembering deceased loved ones and saints.
A highlight of Día de Finados is the Parade of the Souls. Islanders dress in elaborate and sometimes eerie costumes, often representing deceased loved ones. They participate in a solemn yet mesmerizing procession through the streets, combining elements of remembrance and celebration.
Spooky Delights: Traditional food during Halloween 
No celebration is complete without delectable treats. During Halloween in the Canary Islands, you can indulge in traditional dishes like "Torta de Frijoles," a bean-based cake; "Calabaza en Miel," pumpkin in honey; tenerife's famous pumpkin soups and, obviously, gofio and sweets. These mouthwatering delights offer a taste of Canarian culture.
What to do at Halloween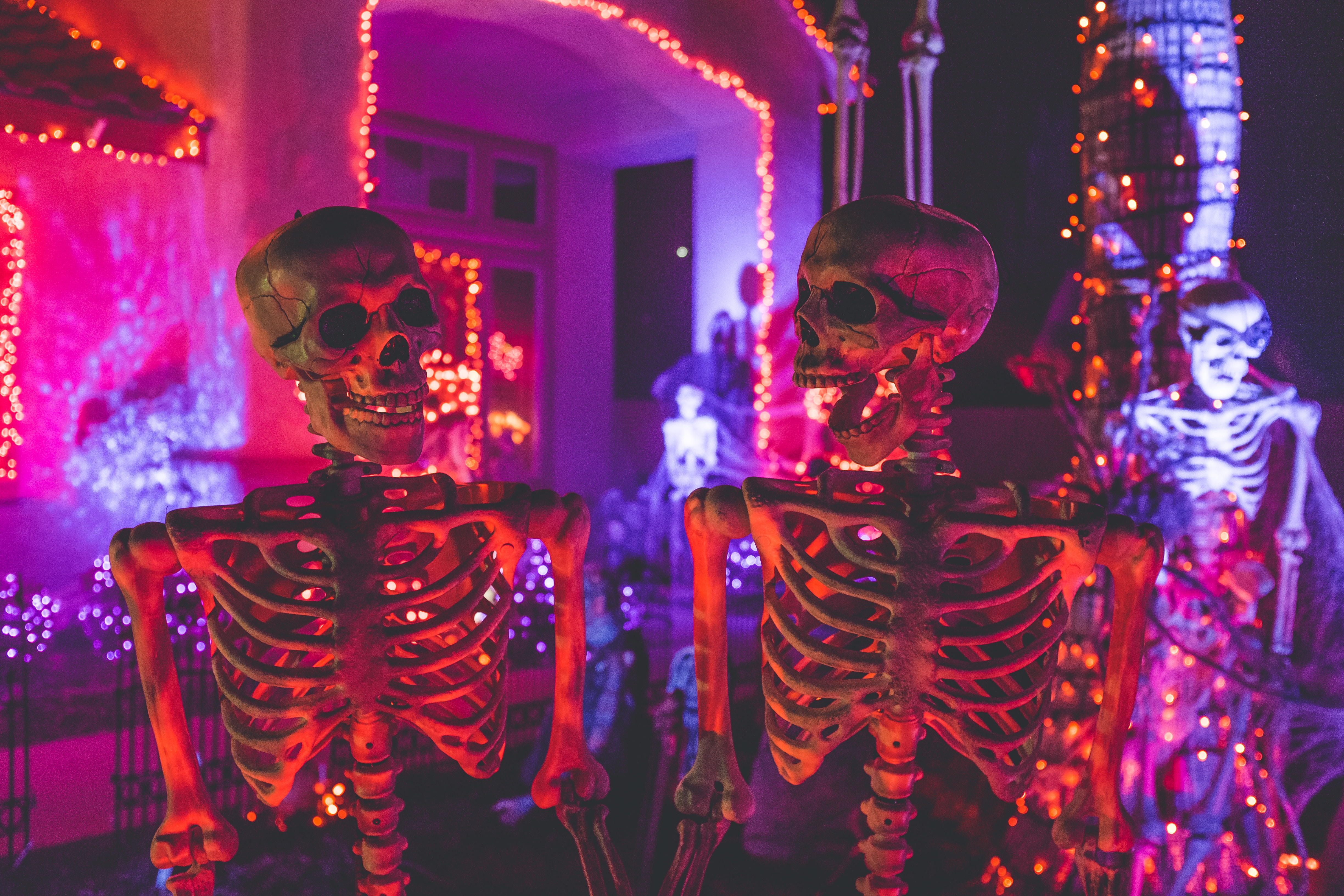 Halloween-themed parties
One of the striking aspects of Halloween on the Canary Islands is the elaborate costumes and masks worn during celebrations. Locals and tourists alike embrace the opportunity to transform into eerie creatures. On the Canary Islands, at Halloween, you can find Halloween-themed parties all over the islands, specially Gran Canaria and Tenerife. Dress up in your favorite spooky or creative costume and join the fun.
La noche de las Brujas 
The Night of the Witches is a fascinating event involves a night-long celebration filled with enchanting rituals, bonfires, and traditional dances. Witches play a central role, adding an element of mystique to the festivities.
Haunted trails and houses
Visitors can embark on spooky trails through the lush Canary Islands forests and take part in spine-tingling ghost tours exploring historic sites believed to be haunted. It's a thrilling adventure that keeps the adrenaline pumping.
You can also find haunted houses, spooky mazes or halloween-themed amusement parks.
Spooky movies
Check local cinemas for special screenings of classic horror movies or Halloween-themed film festivals.
Celebrating Halloween in the Enchanting Canary Islands
Halloween in the Canary Islands, celebrated as Dia de Finados, is a unique and enchanting experience that combines rich cultural traditions with spooky delights. Embrace the spirit of Dia de Finados, and you'll find yourself immersed in a celebration like no other. So, plan your trip to the Canary Islands this Halloween and experience the magic for yourself.
Ideal accommodation in the Canary Islands
HD Parque Cristóbal Gran Canaria: This hotel is located in Gran Canaria and is ideal for families. It offers spacious bungalows, pools and a variety of leisure activities.
HD Acuario Lifestyle in Las Palmas: Located in Las Palmas, this hotel offers stylish accommodation and a relaxed lifestyle close to the capital of Gran Canaria.
HD Parque Cristóbal Tenerife: Located in Tenerife, this hotel is a great choice for a pleasant stay. It offers comfort and amenities in a beautiful setting.
HD Beach Resort & Spa in Lanzarote: This resort in Lanzarote offers first-class accommodation, spa facilities, pools and direct access to the beach.
If you want to experience the beauty of the Canary Islands, you can stay at one of the HD Hotels, known for their comfort and hospitality. Have fun exploring the islands and enjoy your stay!