What to do and see in La Graciosa
In this article, we're going to show you everything you can do and see in La Graciosa. It's the perfect getaway if you're on Lanzarote. Here's a list of the 6 best things to do and see in La Graciosa:
1. Discover the volcano Montaña Amarilla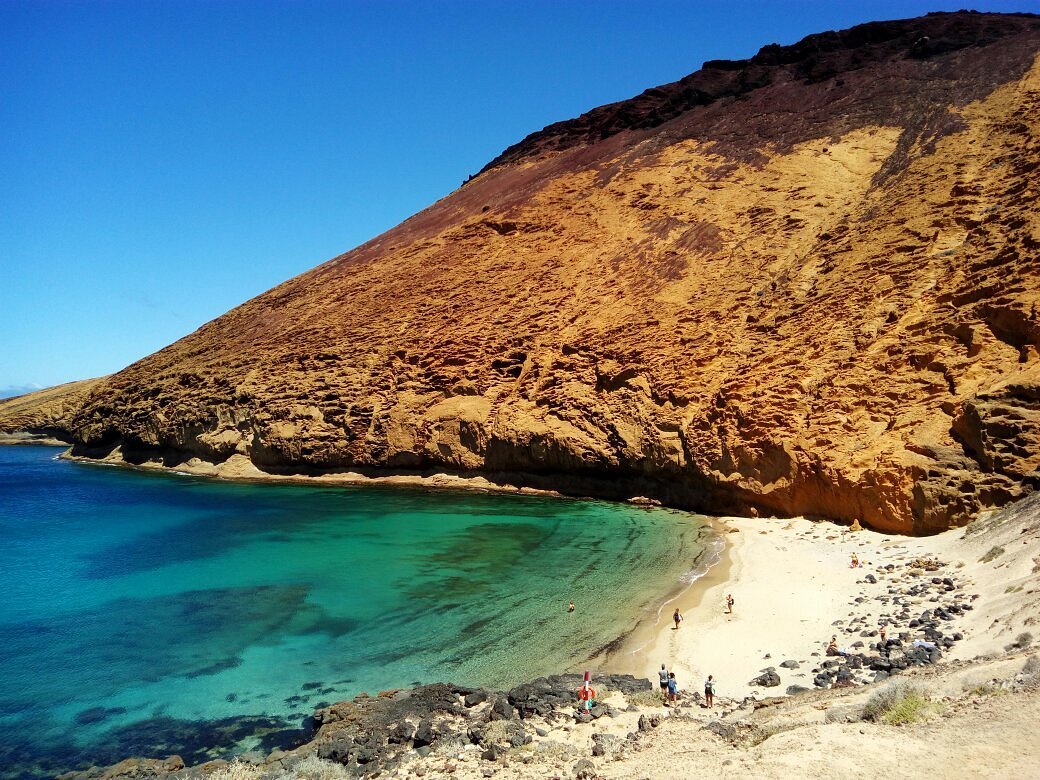 You can plan a route from Caleta de Sebo, the main and one of the two inhabited cities, and discover the beaches of El Salado, La Francesa and La Cocina. Round up your trip with a visit to the volcano of Montaña Amarilla. In La Cocina you'll be able to contemplate the contrast of its emerald waters with the ochre and yellow tones of the mountain.
2. Visit its white sandy beaches and turquoise water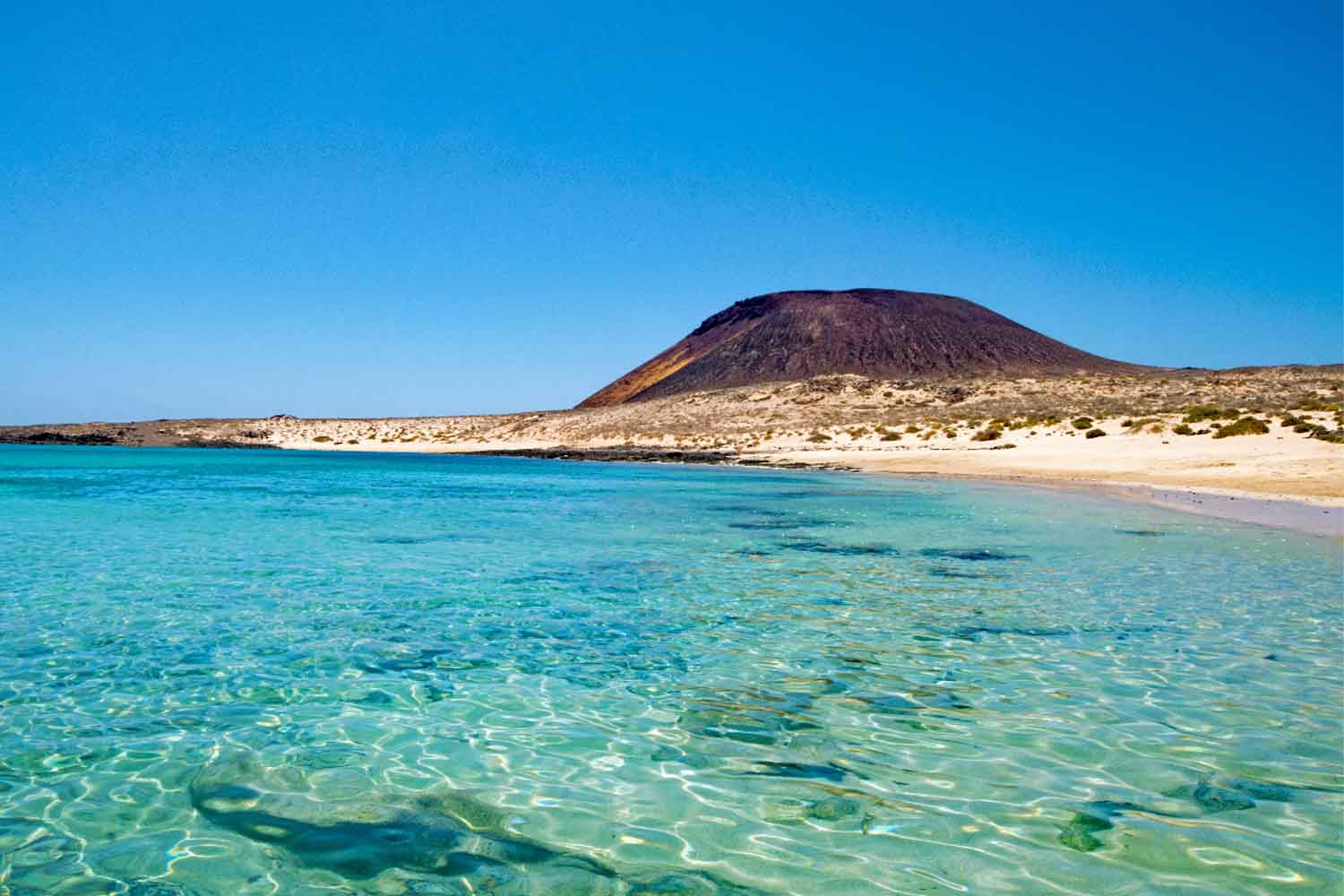 La Graciosa stands out for its unspoilt beaches of white sand and crystal-clear water. La Graciosa, although it's a small island, has many spectacular beaches. You can choose between the most frequented or those far from civilisation; those with calm waters or those with more current and waves; those with black, volcanic sand, or with white or golden sand. Discover the contrasts of La Graciosa!
In the south of the island you can find the beach La Francesa, with white sand, turquoise waters and ideal for snorkelling. From its shore, you can enjoy spectacular views of the Riscos de Famara and the viewpoint Mirador del Río. La Francesa can also be reached by Caleta de Sebo, or by boat or catamaran from Órzola, a fishing village in Lanzarote.
Another beautiful beach is located in the north of the island: Las Conchas. This white sandy beach is flanked by the imposing mountain Montaña Bermeja and, far from civilisation, is the perfect place to disconnect and enjoy the privileged views of La Graciosa.
3. Bicycle route to discover La Graciosa
La Graciosa is perfect for routes on foot or by bicycle. You can cycle along the sandy paths and admire the incredible views and landscapes. The roads are flat, so they are quiete easy. Discover its beautiful corners with a bicycle that you can rent in La Graciosa itself. You'll be able to see animals such as the Cory's Shearwater, the Pechialbo Paiño, owls, Leonor's falcon and the Guincho, among others.
La Graciosa is a protected territory, so the circulation of motor vehicles is restricted, and its streets are unpaved. The trails are well signposted, so avoid leaving the path so as not to damage the ecosystem and try to respect the environment and its endemic species.
 
You can also explore the island's trails on foot and discover its volcanic landscapes. However, we recommend that you bring plenty of water and a cap. All the routes will take you to interesting places and paradisiacal beaches, so enjoy the walk and don't miss the spectacular sunsets in La Graciosa.
4. Discover one of Europe's largest marine reserve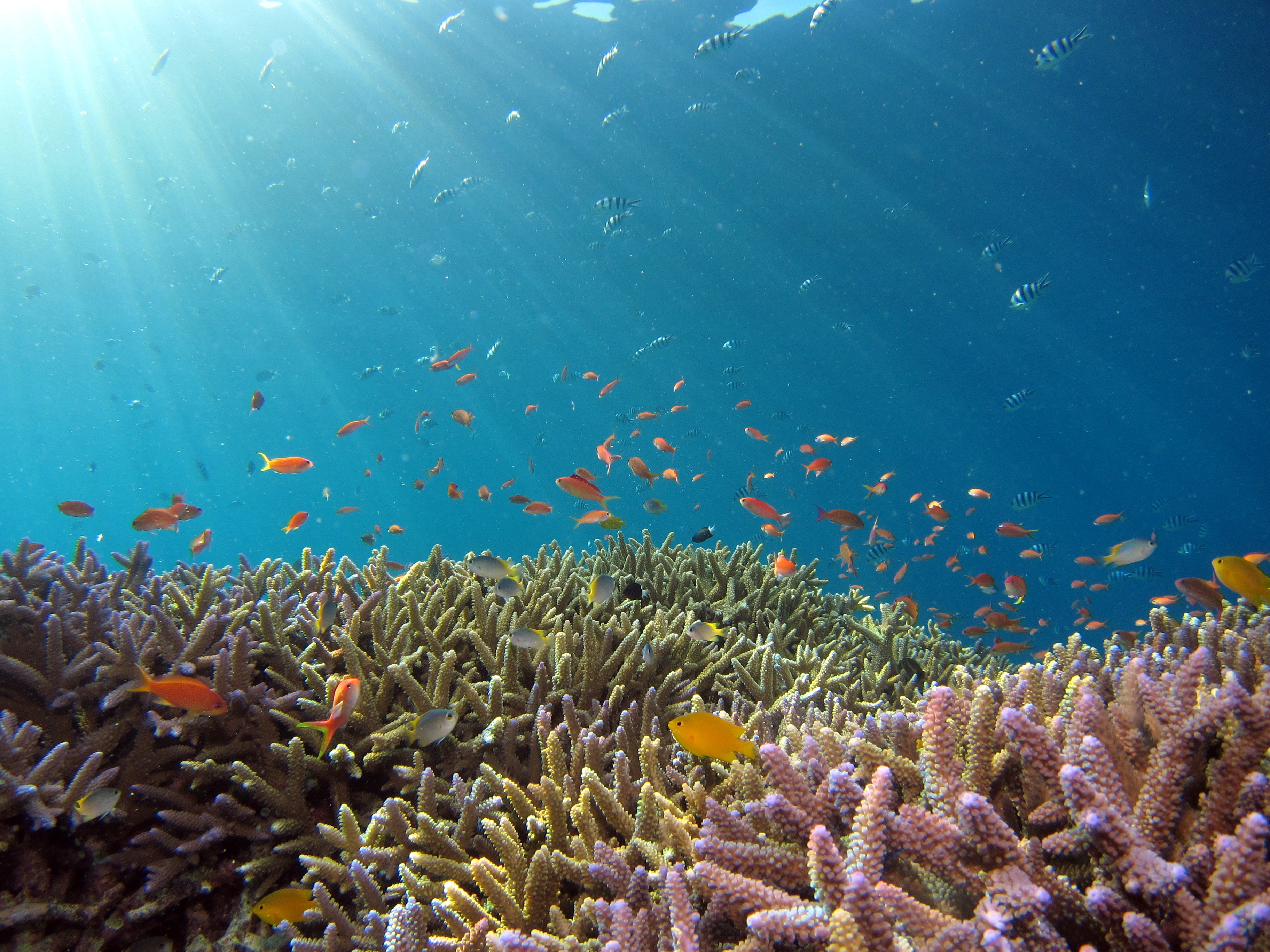 Dive into the crystal clear waters of La Graciosa and discover its marine life. Whether snorkelling or diving, the rugged seabed has the perfect conditions for both. Discover its immense biodiversity, its caves and tunnels. You can see fish such as jacks, grunts, black moray eels, striped jacks, amberjacks, abbots or Canarian lobsters. 
Also, if you prefer snorkelling to diving, the beaches of La Graciosa are perfect for snorkelling, so put on your mask and snorkel and enjoy this great natural aquarium!
5. A boat trip
From Lanzarote or from Caleta de Sebo you can take a boat trip and discover the coast of the island from a unique perspective. During your boat trip you can see, among other things, the Montaña Amarilla, the beach of La Cocina, the islets of the Chinijo Archipelago such as Montaña Clara, Alegranza, Roque del Este and Roque del Oeste (called Roque del Infierno). A boat trip is a fantastic idea to enjoy La Graciosa differently, and to see the small island from the sea.
In addition, many boats or catamarans include lunch on board, and some make stops in the nearby bays for a swim. Feel the warmth of the sun and the refreshing sea breeze from a boat.
6. Get to know the culture of La Graciosa
In Caleta de Sebo you can find a museum with information about the flora and fauna of La Graciosa, as well as all about the salt mines and how salt is obtained. It's also a good opportunity for children to learn more about the history and culture of La Graciosa.
Where to eat on La Graciosa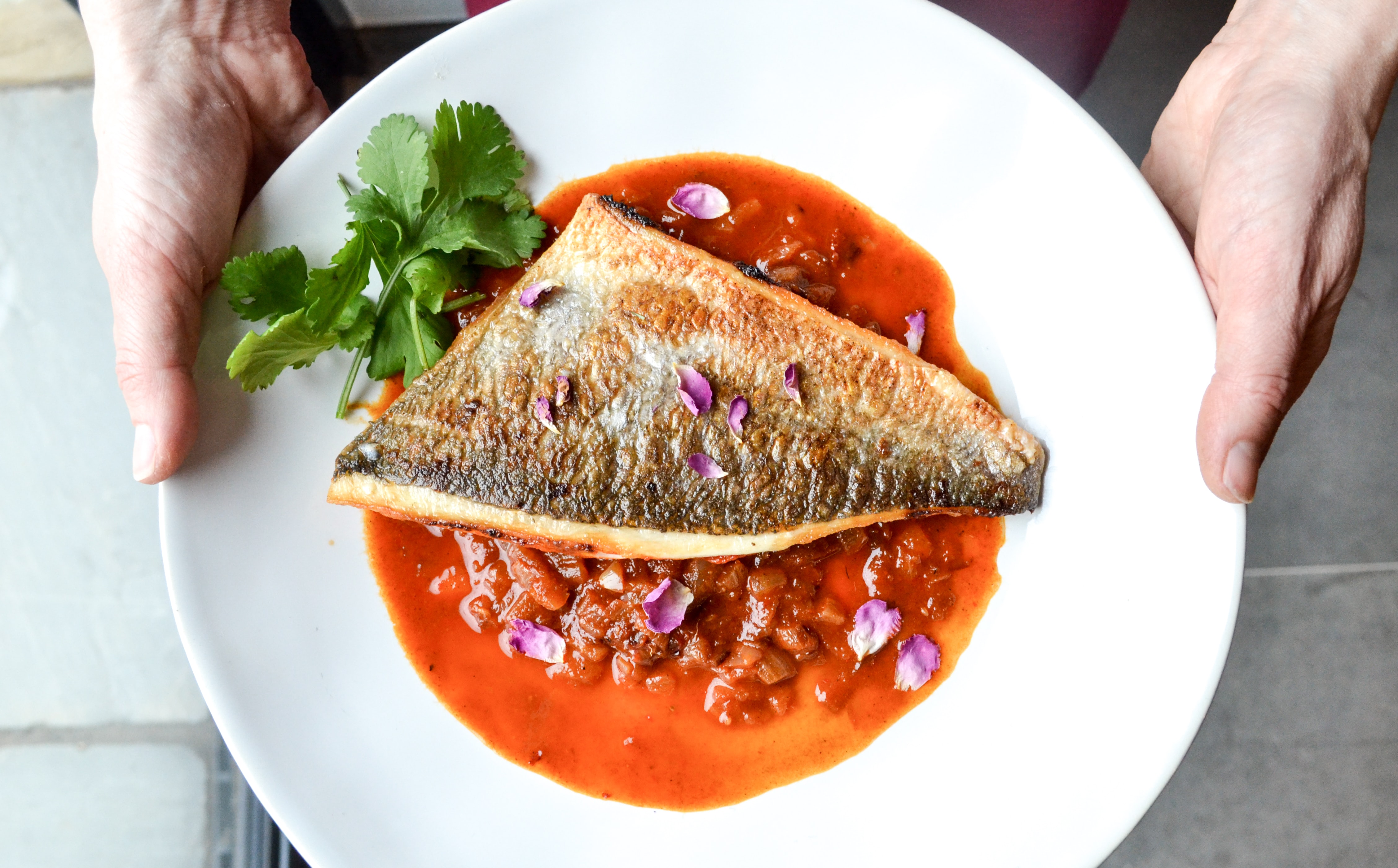 La Graciosa is famous for its fresh fish. Any restaurant in Caleta de Sebo will serve you fresh local fish, such as moray eel or bocinegro. Accompanied by traditional Canarian dishes such as papas arrugadas con mojo, gofio, cheeses and the exquisite wines of Lanzarote. 
La Graciosa, the little paradise
A quiet, unpolluted island that invites you to sunbathe, take revitalising baths and relax. Explore its coasts on foot or by bicycle and enjoy Canarian gastronomy by the sea. Relax on its beaches and unspoilt nature, and admire its volcanic landscapes. What are you waiting for?
Accommodation in Lanzarote
If you're looking for accommodation in Lanzarote, near La Graciosa, we recommend the HD Beach Resort & Spa, an all-inclusive hotel on the beachfront of Costa Teguise.