An unforgettable holiday by the sea
Have you already decided to spend your holidays in Puerto del Carmen? This coastal town in Lanzarote offers everything your heart desires, from beautiful beaches to a vibrant culture.
The history of Puerto del Carmen goes back deep into the past. Originally a small fishing village, over the years it has developed into a popular tourist destination. Nevertheless, it has retained its traditional charm and offers you an insight into authentic Canarian culture.
In this article, we'll take an in-depth look at this jewel of the Canary Islands.
Where is Puerto del Carmen located?
Puerto del Carmen is located on the island of Lanzarote, which is part of the Canary Islands in Spain. It's a popular resort on the south-east coast of Lanzarote and is known for its beaches, restaurants and tourist activities. Puerto del Carmen is located south of Arrecife and the airport and very close to Rancho Texas Lanzarote Park.
Here's the exact location:
What to see and do in Puerto del Carmen
Puerto del Carmen on the island of Lanzarote offers a wide range of entertainment options for night owls, sports enthusiasts and shopping lovers. On the promenade Avenida de Las Playas and in the area of Varadero you'll find numerous restaurants for different tastes. In addition, water sports such as sport fishing, diving, sea excursions as well as windsurfing and kitesurfing are particularly popular. And, lastly, nightlife in Puerto del Carmen is particularly lively, with a variety of bars, discos, and pubs for night-time entertainment.
1. Beaches and water sports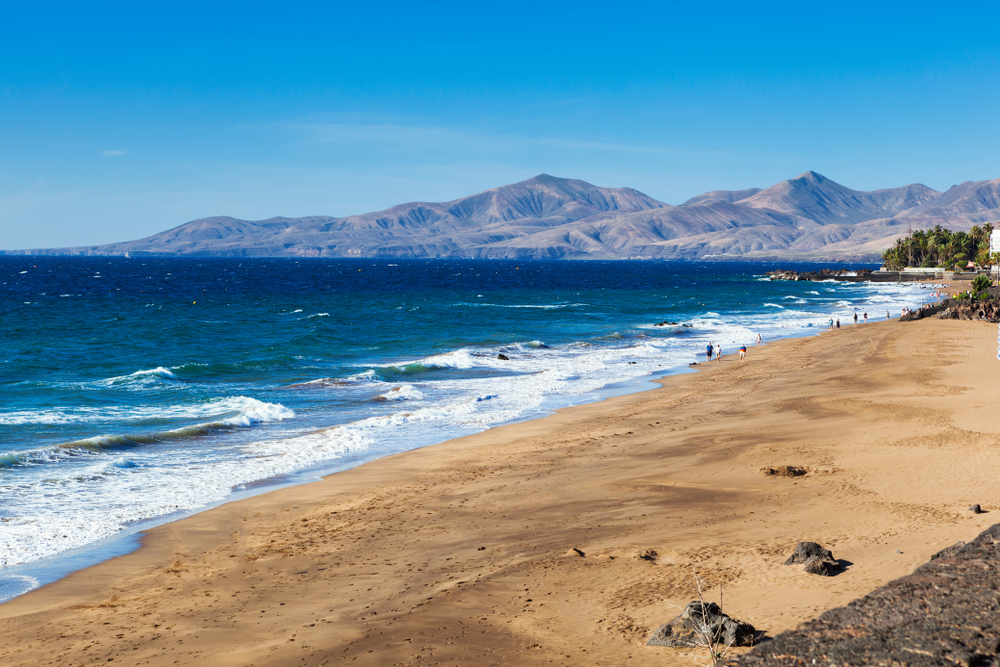 The beaches of Puerto del Carmen are undoubtedly a highlight. With their golden sand and crystal clear waters, they're perfect for sunbathing and swimming. In addition, water sports enthusiasts can do different activities here. Dive into the underwater world, try windsurfing or kitesurfing or venture on an exciting jet ski adventure. The water temperature in this region remains pleasant all year round, which means there are no limits to your water sports activities.
2. Activities for the whole family
Puerto del Carmen is a family-friendly place. In addition to the beaches, there are mini-golf courses, theme parks, zoos and boat excursions, buggy rides, etc. Children will be delighted with the variety of things to do!
3. Nature experiences in the surroundings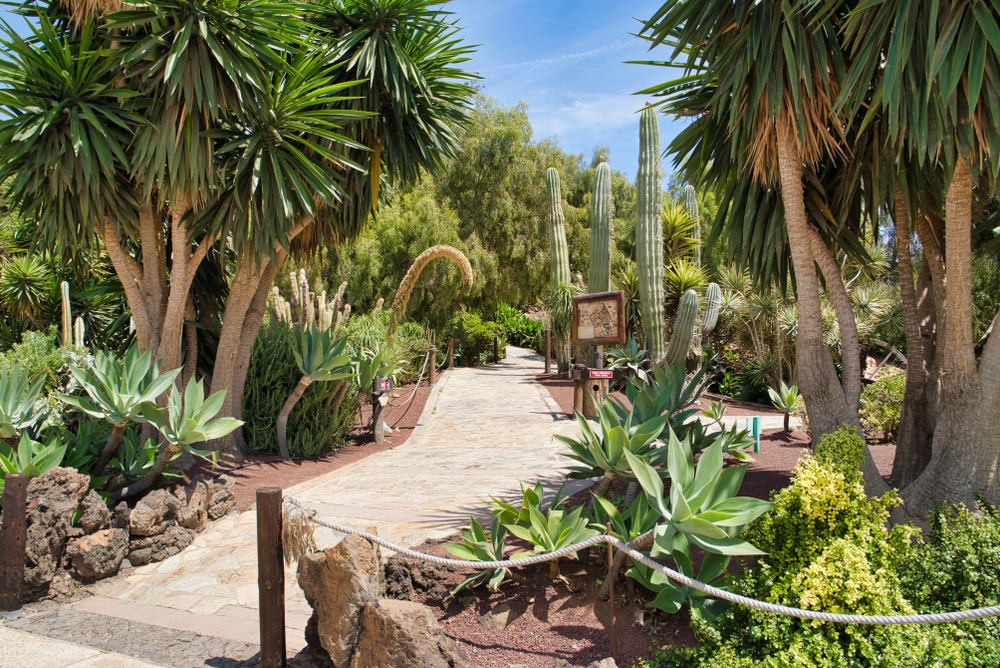 The surrounding area of Puerto del Carmen is characterised by breathtaking volcanic scenery. Hiking enthusiasts will love the possibilities here. The highlights of Lanzarote, near Puerto del Carmen, are the Timanfaya National Park and the Jameos del Agua. But these are just some fascinating natural attractions nearby. Here you can explore the unique geology of Lanzarote and experience the power of nature at first hand.
4. Shopping and souvenirs
Shopping enthusiasts will find numerous shops selling souvenirs, fashion, and handicrafts in Puerto del Carmen. A highlight is the weekly market where you can buy local products and unique handicrafts. Here you can find the perfect souvenirs for your loved ones back home.
Puerto del Carmen's old town impresses with historic buildings and churches that reflect the town's history. A leisurely stroll through the cobbled streets is like stepping back in time.
5. Nightlife and entertainment
Nightlife in Puerto del Carmen is lively and varied. Bars, clubs, discos and live music events provide entertainment until the early hours of the morning. The city is known for its varied nightlife scene and offers something for everyone. Whether you're into Caribbean sounds or rock music, you're sure to find the right venue here.
Where to eat in Puerto del Carmen
The restaurants in Puerto del Carmen are worth a culinary discovery. Here, you can enjoy Spanish and international cuisine at its best. Especially recommended is the fresh fish served in the local restaurants. The old town of Puerto del Carmen is the ideal place to sample traditional Canarian specialities. A delicious seafood meal with a glass of local wine is an absolute must.
We recommend the Puerto Bahía restaurant with sea views for Mediterranean cuisine with fish and seafood, or the Maritoni Restaurante right on Playa Grande beach.
Hotels near Puerto del Carmen
For a pleasant overnight stay, Puerto del Carmen offers a wide range of accommodation. Here you'll find the right option for a relaxing stay. We recommend the HD Beach Resort & Spa in Costa Teguise, right on the beach. The ideal family hotel!
Tips for a successful stay
Don't forget to pack sunscreen, as the climate is mostly sunny.

Be sure to try the fresh fish in one of the authentic restaurants.

Explore the surroundings and discover the unique natural treasures of Lanzarote. Don't forget to bring your walking shoes.
Discover the beauty of Puerto del Carmen
Puerto del Carmen in Lanzarote is a true paradise. With its sunny weather, beautiful beaches, first-class hotels and restaurants, and numerous leisure options, it has something for everyone. Whether you want to relax on the beach, explore the local culture or have adventures underwater, Puerto del Carmen is sure to exceed your expectations.
Immerse yourself in the relaxed atmosphere of Puerto del Carmen and experience the beauty of this Canarian oasis!