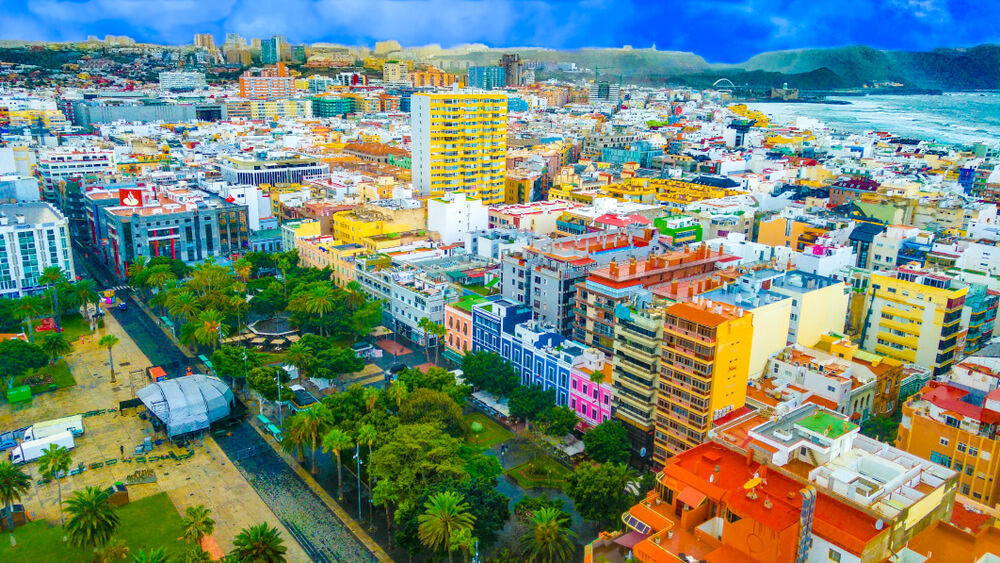 History of the Santa Catalina Park
There was a time, not so long ago, when Santa Catalina in Gran Canaria wasn't the busy area we know today. In fact, it was an auxiliary space to the famous neighbouring quay. Indeed, naval life has always been connected to Santa Catalina.

Did you know that the local term cambullón is derived from the question 'can I buy on?' that was made by those who climbed the British boats? The port of Las Palmas was a free port, so locals specialized in trafficking goods, even bordering on illegality.

The park took its name of Santa Catalina from the small church that was located in the area. This part of Las Palmas was a family place where many children spent their afternoons playing. Later it was transformed into a private park.
 
With the passing of time and the economic improvement, endless foreign ships came to Las Palmas en route to other continents such as the Americas, Africa and Asia. Thus, Santa Catalina was the main witness of this financial development.
 
New buildings were built in the park like the Elder or the Miller to storage all the items brought. As sailors spent many times around, they gave a festive atmosphere to the area thanks to their food, traditions, and culture.
 
Modernization also meant the opening of the first kiosks and newsstands with foreign press, cigarettes, cigars, sweets and local handicrafts. Later in time, the first restaurants were opened, and its traditional dominoes are where mostly elders usually play.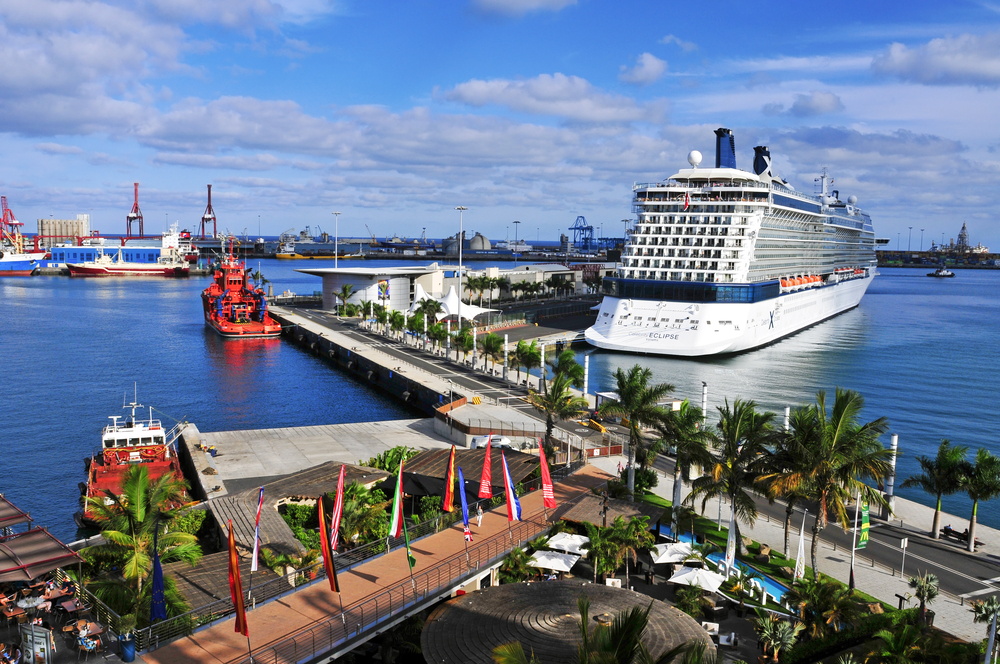 What events are held at Santa Catalina Park?
The leisure offer that surrounds that is highly diverse. Proof of this is that Santa Catalina is home to the main Las Palmas Carnival venue every February and March, but it also holds many festivals like the WOMAD (World of Music, Arts and Dance) festival in November, the LPA Film Festival in April, the LPA Beer & Music Festival in May…
 
In addition, each August the Cine+Food Festival, a great choice for everyone to watch their favourites films in an amazing setting. Other events that are worth mention are the FIMAR nautical fair or the Rally Islas Canarias El Corte Inglés, both in May.
Culture, gastronomy and shopping around Santa Catalina
Previously, the Elder and Miller buildings were mentioned. Nowadays, the former is home to the Elder Museum of Science and Technology, where the little ones always have a great time playing with the experiments.
 
The latter is a multipurpose space for cultural and leisure activities such as art exhibitions, fashion shows, crafts fairs, manga and anime conventions, etc. Everybody is welcomed here! Next to it, the Sunday Flea Market (El Rastro) is held weekly.
 
Regarding gastronomy, Santa Catalina has a wide cuisine offer. We can mention different restaurants, cafés and terraces such as Casa Fataga with its typical Canarian food, the Gran Terraza Lolita Pluma named in honour of the legendary Santa Catalina Park character.

Shopping lovers are also in luck, as the El Muelle Shopping Centre is also nearby. Obviously, this mall has many chain stores, restaurants, a cinema, an open air nightclub, and even a paddle tennis centre.
Best Santa Catalina Hotel in Las Palmas
That last terrace is found below the Acuario Lifestyle Hotel, one of the best boutique hotels in Las Palmas de Gran Canaria with an incredible location just a few minutes on foot away from one of the best urban beaches in the world, Las Canteras.
 
This hotel offer a great accommodation choices for many visitors that want to go beyond the typical sun and beach holidays, and want to visit local museums (La Regenta Art Centre is 300 metres away) or theatres.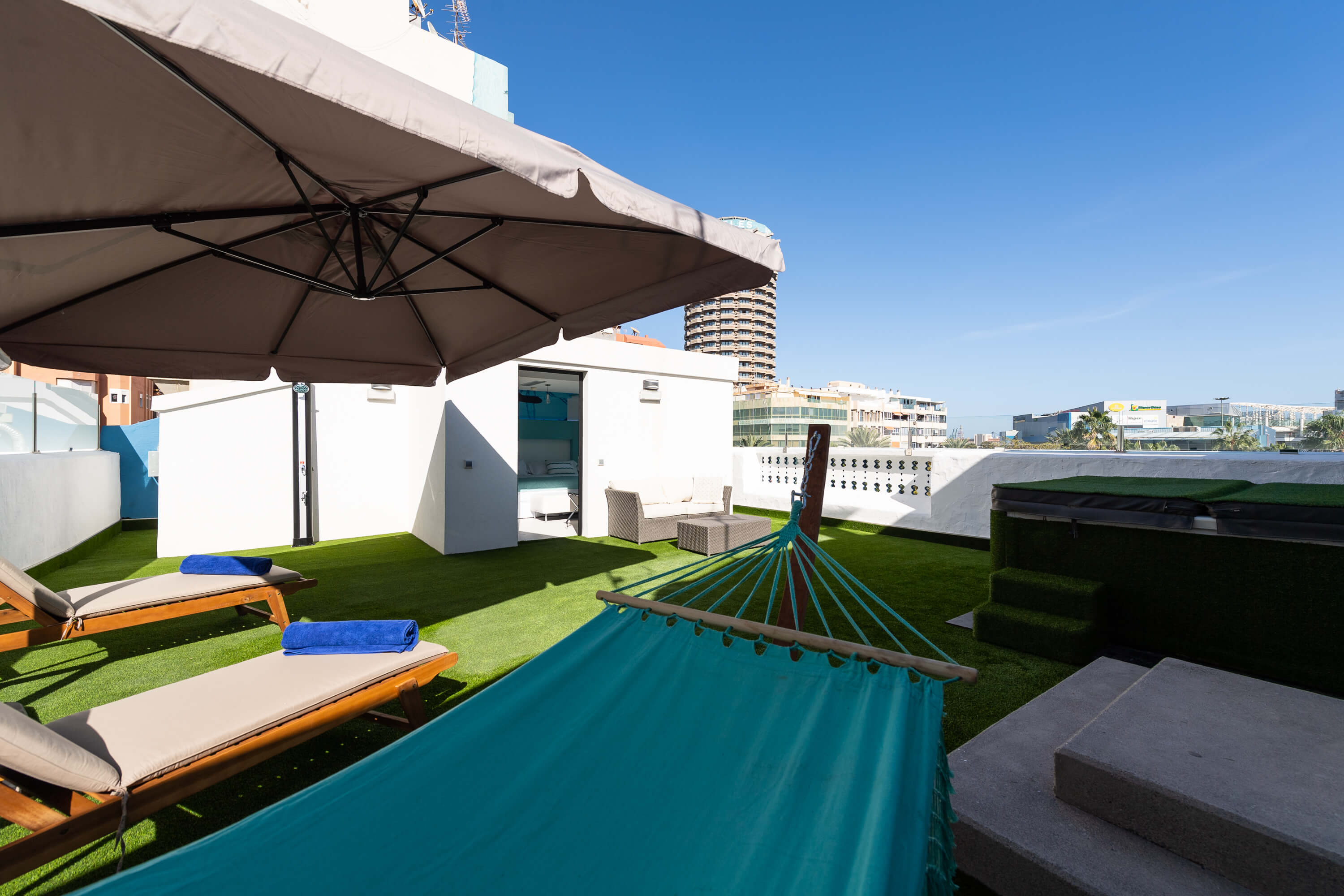 Santa Catalina, the heart of Las Palmas
If you're visiting Gran Canaria's capital, don't miss visiting Santa Catalina to get to know one of the liveliest areas where, unlike other tourist areas like Maspalomas or Playa del Inglés, the local atmosphere is breathed everywhere.
 
Head to this meeting point where culture, gastronomy, nightlife, science, shopping, beach, and even a casino shake hands. Don't hesitate soaking up the atmosphere in the Santa Catalina Park!