Almond Blossom Trees in Santiago del Teide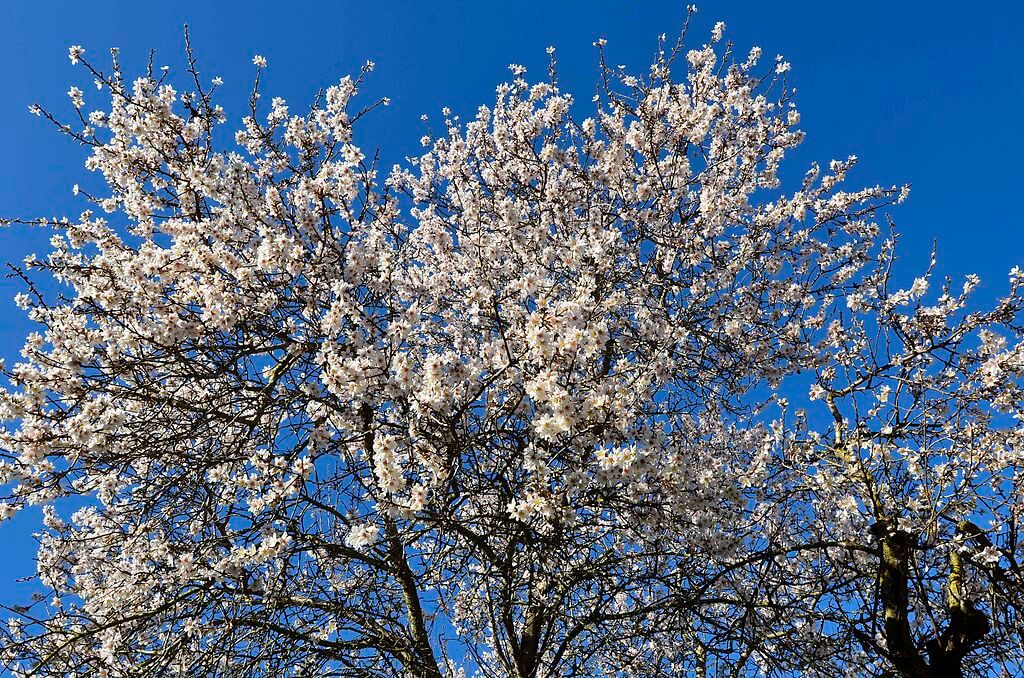 At the beginning of each year, during the months of January and February, the almond trees of the municipality of Santiago del Teide show all their splendour in the midst of a unique setting formed by the solidified lava paths given to the island by the eruption of the Chinyero Volcano in 1909.
 
Therefore, the Department of Culture of Santiago del Teide offers annual hiking itineraries adapted to all kinds of audiences and ages within the Chinyero Special Nature Reserve, one of the areas of the Canary Islands Network of Protected Natural Spaces.

Obviously, not all almond trees flower at the same time, as weather conditions may mean that some of them have lost their leaves and flowers or have been affected by a pest. In any case, the most up-to-date information can be consulted at the Santiago del Teide Tourist Office in the following ways:
 
Phone: (+34) 922 839 220
Address: Avenida de La Iglesia, 64, 38690, Santiago del Teide
Tenerife Almond Blossom Walking Route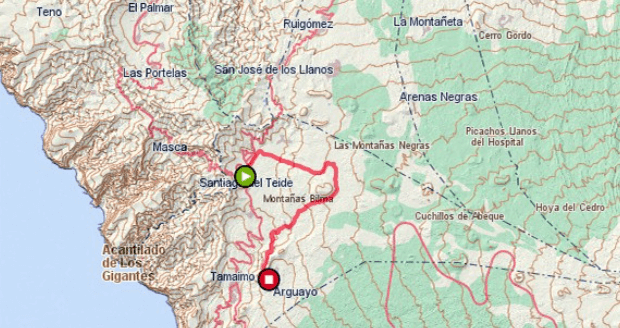 We start at the Santiago del Teide Town Council square, just off Calle la Placeta, and continue until we turn left at the second street and join the TF-82 road.
 
We follow this road for about 500 metres before turning off to the right and continuing another 800 metres to the end of the road, where a path starts, along which we will ascend surrounded by almond trees.
 
After about 2 kilometres, we will come to a building where the tongue of petrified lava from the Chinyero Volcano stopped on its way to Santiago del Teide. We take the path to the right, which goes around the Montaña de Bilma.
 
Then we face a descent along a path of picón (a kind of local volcanic charcoal), we will reach another building where another tongue of petrified lava from the volcano stopped on its way to the district of Las Manchas. Once we leave it behind, we will get to this district.
 
We cross the village along Calle los Laureles and connect with Calle los Manolos until we reach a track, along which we go down for about 650 metres, seeing a path on the left.
 
We go up this cobbled path for about 100 metres and border the south side of the Montaña de La Hoya. Likewise, we will see the district of Tamaimo below and finish at our goal: Arguayo.
 
As this version of the Tenerife Almond Blossom Hiking Route is one-way, when we reach the village of Arguayo we will have to return to our starting point by bus, specifically on line 461 (Arguayo-Los Gigantes Cliff).
Itinerary of the Almond Blossom Trees Hiking Route: Santiago del Teide-Arguayo

Distance: 9,71 kilometres
Maximum height: 1.323 metres
Minimum height: 935 metres
Slope: 387 metres
Difficulty: low
Recommendations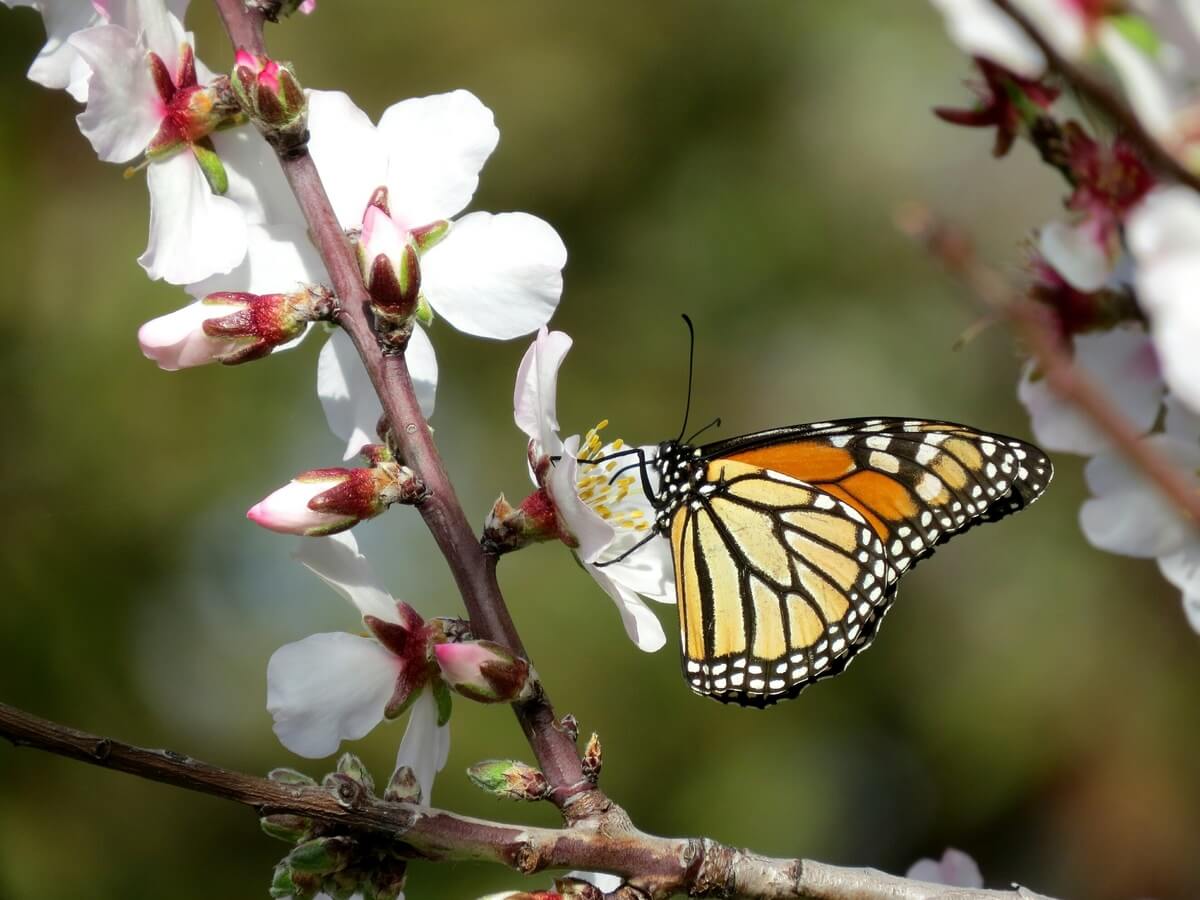 To do this hiking route comfortably, it is advisable to wear suitable clothing and footwear and to take the time of year into account. It should also be borne in mind that, being at a high altitude, it can be cold even in summer.
 
Of course, it is essential to have a camera to immortalize the almond blossom, as well as plenty of water and food. Finally, the sun in the Canary Islands has a high incidence of ultraviolet rays, so sunscreen is recommended.
Tenerife Almond Blossom Sources