Do you want to enjoy a few days with all the comforts of a top quality family hotel? HD Parque Cristobal Tenerife is the answer you were looking for. An option that year after year is recognized by the best specialized tourist portals such as TripAdvisor as one of the best family hotels in Europe.
 
Equipped with all the security measures and prepared for all the needs you may have, you'll enjoy this Valentine's Day as the perfect opportunity to enjoy the full range of services and comforts that our hotel has to offer.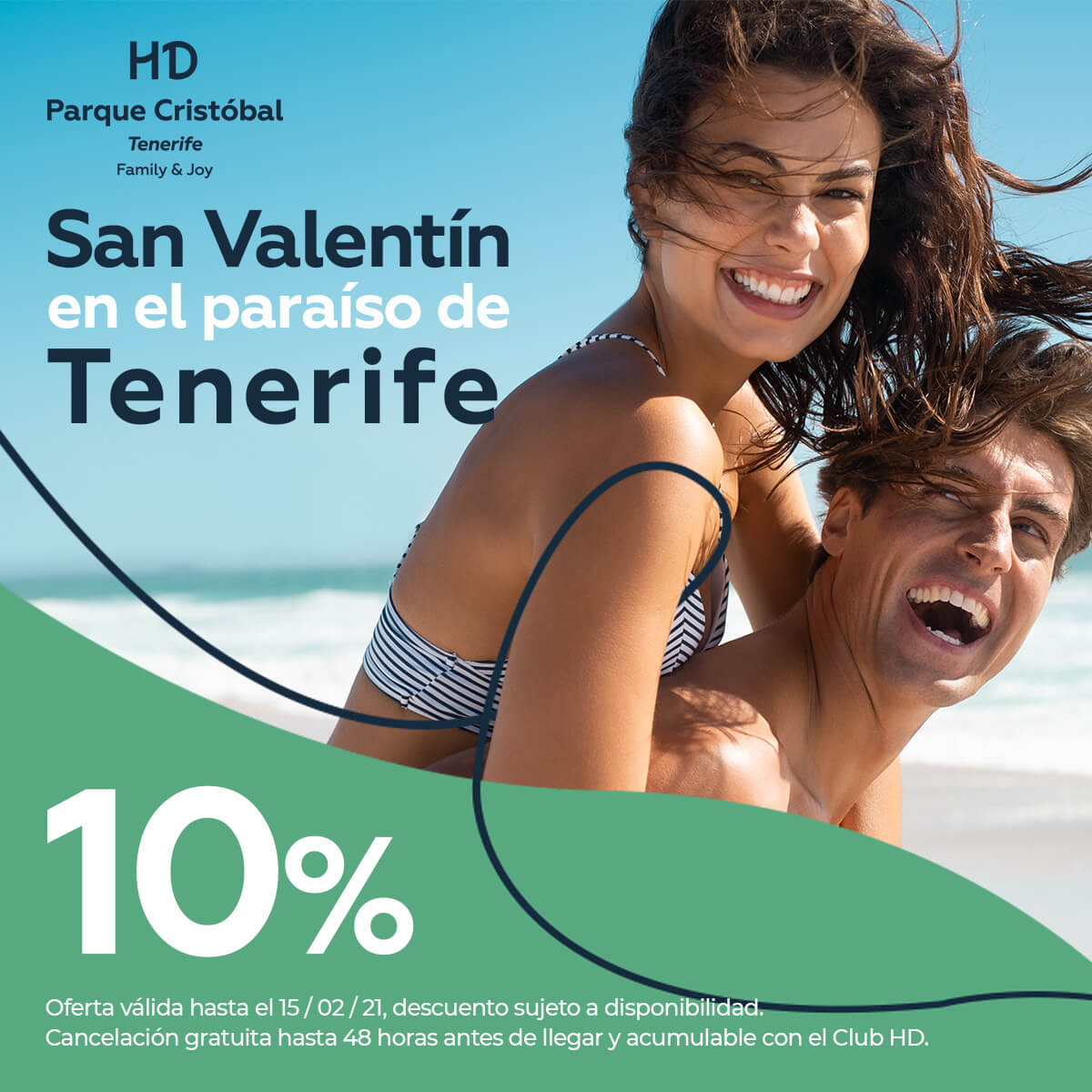 How about discovering a city with history, full of multiculturalism and sensations with your partner? Do you want to stroll through the streets of pre-colonial tiles, centuries-old balconies and enjoy a romantic walk along Las Canteras beach? Acuario Lifestyle is for you!
 
Located in the heart of the city, right in the Santa Catalina Park, this hotel will immerse you in the privacy, comfort and convenience of being able to explore each of the corners that have made this city to be considered one of the best European cities.

Its comfortable rooms, the proximity to the services and emblematic places of this unique city make Acuario Lifestyle the perfect option to enjoy a romantic getaway.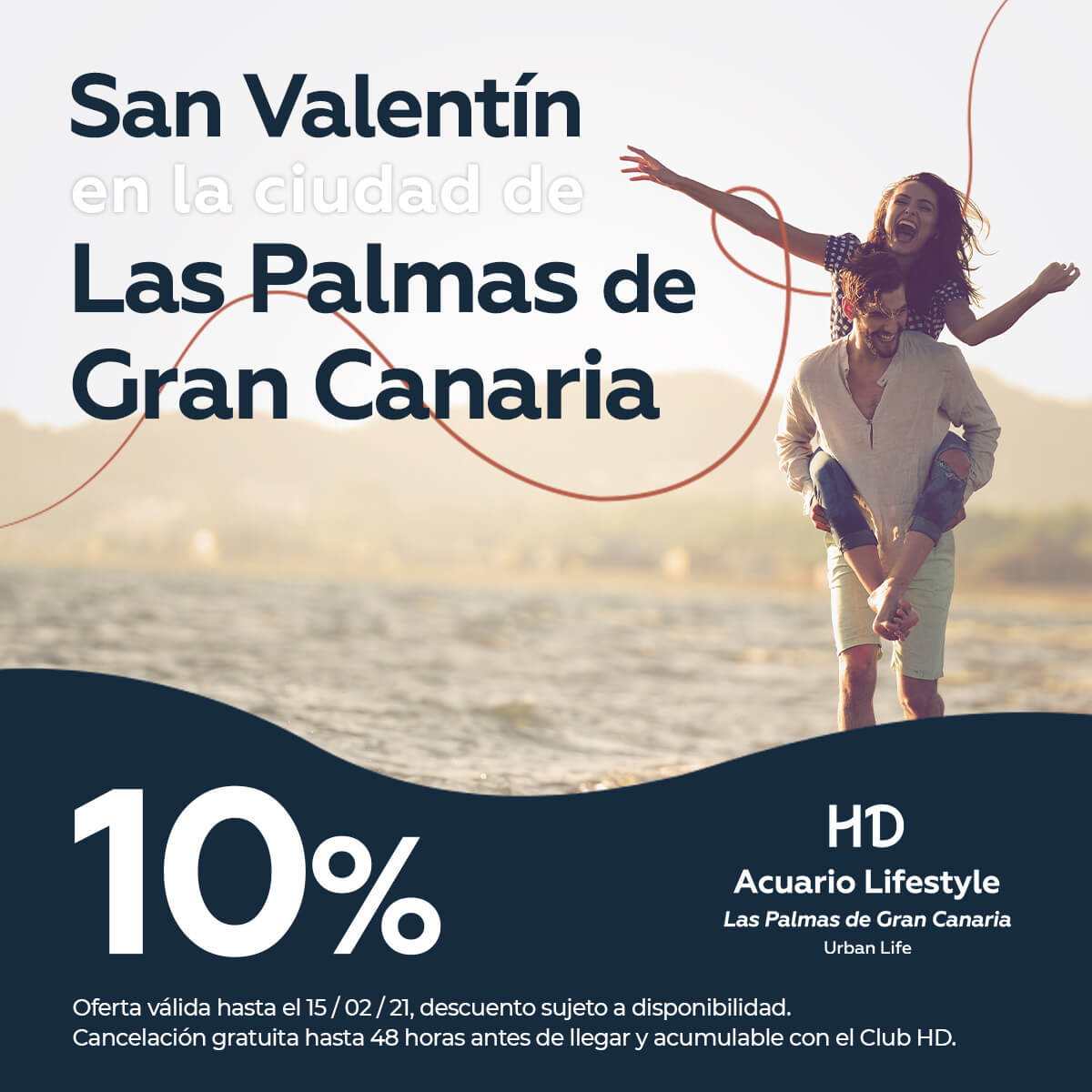 Love is in the Canary Islands
Choose to spend your Valentine's Day in the Canary Islands thanks to the versatility of our hotels. And now with a 10% discount on your booking!
 
Check out our offers here and take the opportunity to enjoy a getaway with the person you love the most and (re)live love in the Canary Islands enjoying the best of Tenerife at HD Parque Cristobal or feel a spectacular city such as Las Palmas de Gran Canaria at Acuario Lifestyle.