5 things to see in Teguise
Teguise is the largest municipality in Lanzarote, reaching both the coast and the west of the island.
Nowadays, it's one of the most important and best preserved historical centres of the whole Canary Islands, with typical houses with white facades and green carpentry in low buildings.
In this post, we'll show you the 5 best things to see in Villa de Teguise. Enjoy your stay on the island of volcanoes to the fullest!
Historic centre
Discover the interesting history of Teguise. The town has been noble and stately throughout the years, first with the Bethancourt dynasty and then with the Herrera family. It has been declared an architectural-historical-artistic site.
Furthermore, it's one of the oldest villages and the protagonist of the best and most epic stories about Lanzarote.
Museum of Piracy
Piracy is part of the history of the Canary Islands in general and Lanzarote in particular. The fortress of the Castillo de Santa Bárbara, built in the 15th century on top of the Guanapay volcano, is the main exponent of this era.
From the top, you can see the entire town of Teguise and a large part of the island.
Famara Beach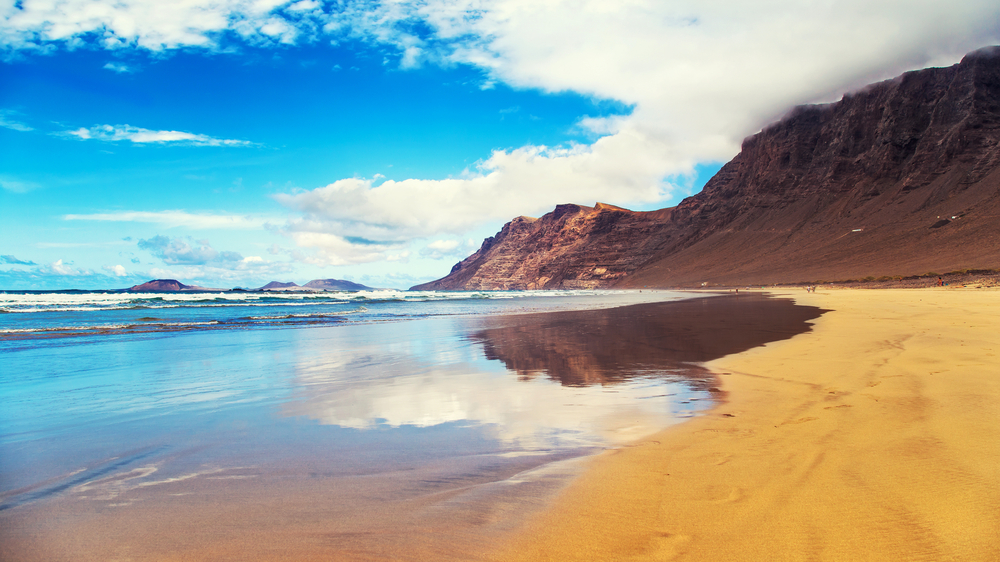 Nature in its purest state. If you're looking for the wild side of the island, Teguise offers you one of the best beaches on the island.
Famara is a large beach of golden sand that stretches from the village of Caleta de Famara to the slopes of the Risco, a natural cliff that forms the north coast of the island.
We recommend a stroll along the beach and watching one of the best sunsets on the island.
César Manrique Foundation
Culture has its place in Teguise with the Cesar Manrique Foundation. The artist's house is now a house museum and an environment where art and nature merge to create a posthumous work of art.
Cactus Garden
The Cactus Garden is the main axis of the Art, Culture and Tourism Centres of Lanzarote.
It's César Manrique's last great intervention on the island. A space that houses approximately 4,500 specimens of cactus, of 450 different species from all over the world.