Among a range of amazing natural pools that unfold on the island, there's a magical corner that captivates for its uniqueness and unquestionable beauty: Los Charcones. This aquatic paradise stands out as the most dazzling jewel among all the options available. In this article, you'll discover how to get to this unmistakable place. Let's get started!
How to get to Los Charcones
As we mentioned before, Los Charcones is located on the coastline, between the Pechiguera Lighthouse and the Janubio salt mines, in the southwest of the island of Lanzarote. Furthermore, it's very close to the town of Playa Blanca, our starting point to show you the way to Los Charcones.
The best way to enjoy these natural pools starts from the Avenida Faro de Pechiguera, following the road for about 2 kilometres, until you reach the old abandoned hotel, where you can leave your car.
It's important to drive carefully along the route, as the road conditions are quite poor. Once you reach the ruins of the old Charcones hotel, simply head towards the coast to begin to appreciate the various pools that decorate this stretch of coastline.
A challenging path that's well worth the effort
As you enter Los Charcones, you find yourself surrounded by a dreamlike setting, which contrasts with the complicated road to get there. Its crystal-clear waters, in shades of blue and turquoise, invite you to dive in and enjoy the beautiful scenery.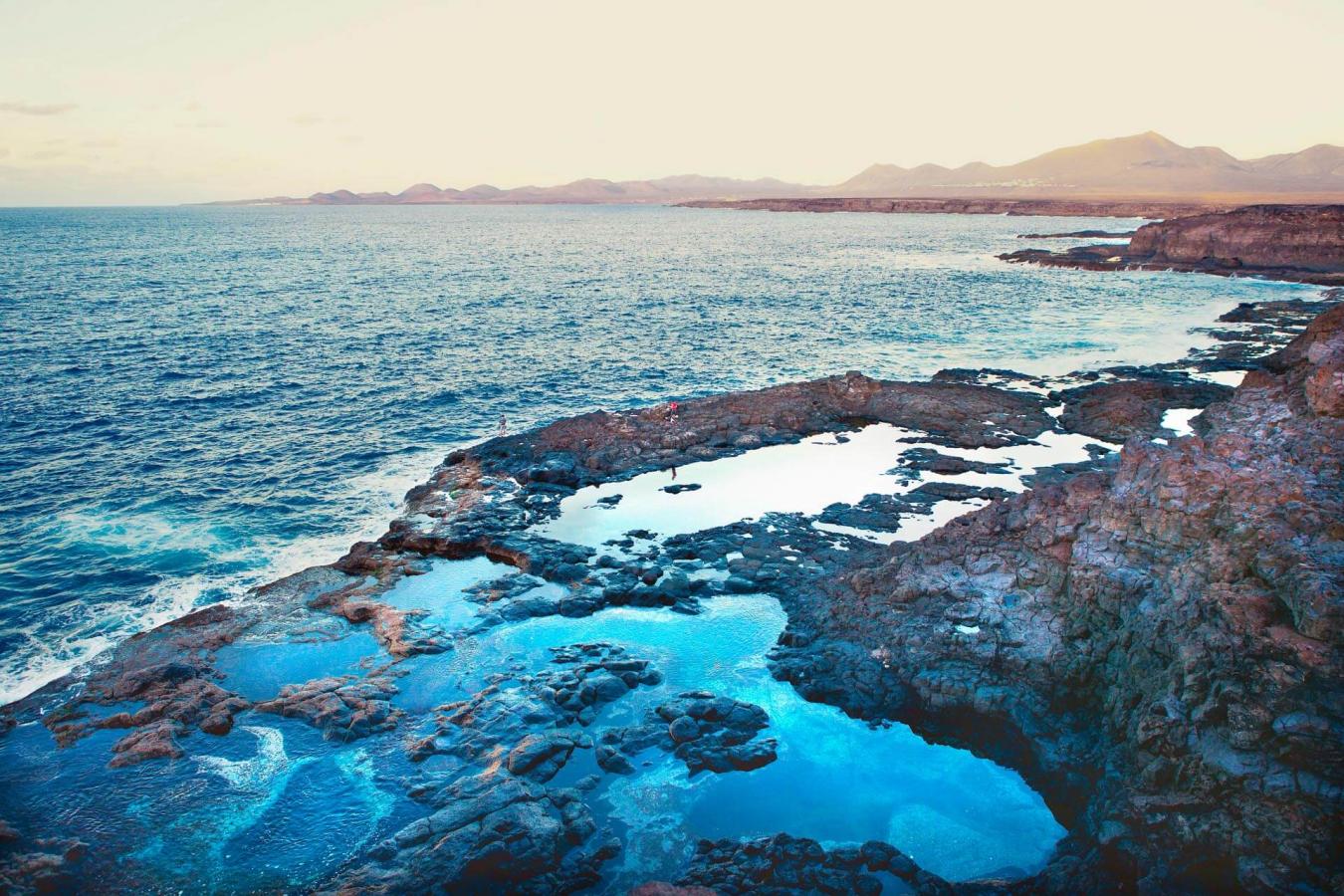 The recommendation to visit Los Charcones isn't only based on its exceptional aesthetics, but also on its accessibility and comfort. Despite being a popular place, the atmosphere still retains its charm and authenticity. It's a place where you can enjoy the calm, sunbathe on the nearby rocks or enjoy a refreshing swim in its crystal clear waters.
Where to stay in Lanzarote
Discover the wonderful experience that awaits you in Lanzarote, a paradise full of unspoilt beaches that invite you to dive into its crystal clear waters or simply relax in the sun. Enjoy an unforgettable holiday in the company of your family or friends, creating unforgettable memories in this fascinating destination.
And what better option than the HD Beach Resort & Spa hotel, considered one of the best hotels on the island? It's located on the beachfront of Costa Teguise, and it's one of the best options in the area to connect and enjoy one of the most beautiful corners of Spain.
Dive into adventure in an exotic destination with dream accommodation!