Did you know that there is a place where winter never reaches in the middle of the Atlantic Ocean? In fact, beyond the deepest oceans, past tides of sand and through ancient forests older than the world itself, there is a city where hope shines strong under the light of endless stars and the warmth of the sun.
 
Las Palmas de Gran Canaria is a city that enjoys an eternal springtime with sunny days, blue skies and stable temperatures throughout the year. Here you will find everything you need for your dream holiday. While Christmas in the sunshine might seem a little strange, you'd be surprised how much of an effort Las Palmas puts on. Here it is possible to feel festive and get a tan.

Ready to relish in the ultimate Canary Islands Christmas? Although it may not be the white Christmas that you may dream of, celebrating the festive period Las Palmas is an unforgettable experience, with plenty of festive markets and Christmassy hot spots getting you into the spirit.
 
Las Palmas is blessed with the warmest temperatures in Europe during the winter months, so if you're craving some winter sun, then it's time to escape the frost and head to Gran Canaria. The better part of it? It's only just a couple of hours flight away from the European continent.
 
If you are not convinced yet, what do say about staying at an amazing, emblematic hotel in the heart of one of the most cosmopolitan cities in Spain? Acuario Lifestyle Hotel, located in the famous Santa Catalina Park, is your answer.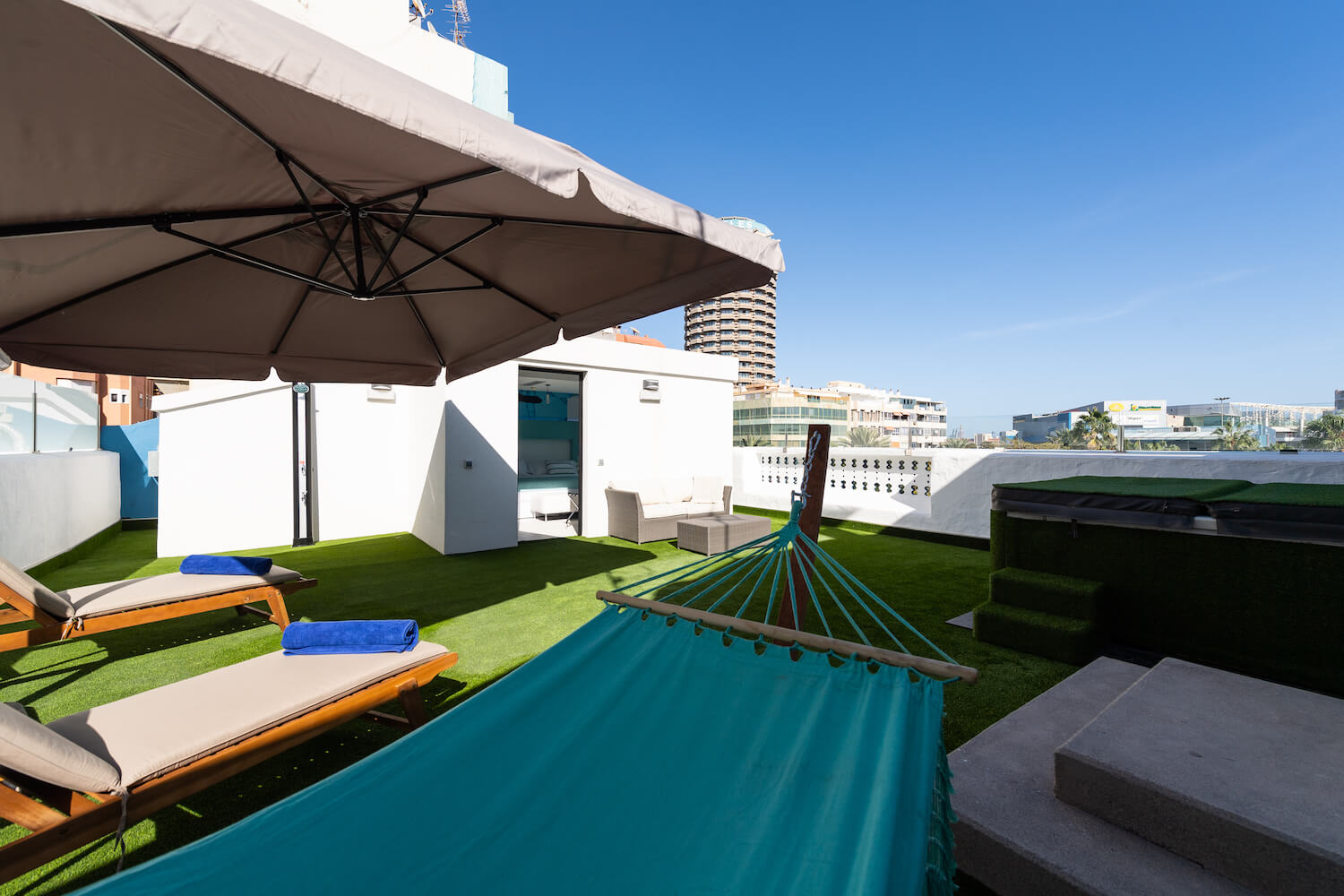 But the question you're probably asking yourself is… why spending Christmas in Las Palmas? The best reason is that you can get to most places within a few minutes walk from the hotel, such as Las Canteras, the best urban beach in the world. But Las Palmas is more than that. Don't forget to visit important attractions like the following:
 
Vegueta: Las Palmas' historic old quarter is full of culture and pretty corners with many Christmas events near the Santa Ana Cathedral, the Pérez Galdós Theatre, the Museo Canario museum or the Casa de Colón mansion.
Sand Nativity Scene: every year some of the world's best sand sculptors join their forces to create the amazing Nativity Scene at Las Canteras beach.
Poema del Mar Aquarium: seas from around the world can be seen through massive windows to the marine universe that fascinate everyone at the most spectacular venue of its kind in Europe.
Alfredo Kraus Auditorium: an impressive venue named after the much respected Canarian tenor, Alfredo Kraus, as a gesture of respect towards his remarkable career.
Culture and art are great, but if you're more of a shopping person, Las Palmas is the right city for it. It's that time of year again, the shopping areas in Las Palmas decorate with huge trees, lights, baubles and nativity scenes – there are reminders everywhere!

Luckily, the city has many shopping areas that can be reached in almost no time from the Santa Catalina Park. Just to name a few shopping centres, El Muelle and Las Arenas (it even has an ice rink during Christmas!) are excellent choices.

If you're more of a street person, you can stroll over Triana Street at the old quarter that bears the very same name or Mesa y López Avenue where smaller and more traditional shops are.
 
Come to Acuario Lifestyle Hotel and enjoy a different Christmas holidays in Las Palmas de Gran Canaria with HD Hotels.