Having a dive in the best natural swimming pools in Tenerife and enjoying its refreshing coast is something you can't miss. As you already know, summer is fading, classes start again and holidays are coming to an end. It is even possible that you can feel a little bit depressed about it, but stop for a moment.
 
Breathe in. Breathe out. Did you know that there is one place where summer doesn't end? Here in the Canary Islands, the eternal summer is something real. What are you waiting for, coming to the biggest island of the Canaries? Having a good time bathing in its natural swimming pools is priceless.
 

It's no surprise that the climate of Tenerife, along with its impressive beauty typical of a volcanic archipelago, is something that attracts thousands of visitors every year. Is there a better plan than amazing yourself with the highest peak in Spain in the morning and feeling the coolness of the Atlantic Ocean in the afternoon?
 
Although Tenerife has always been a traditional destination for those looking for the almighty Sun and relaxing in a beach, there is much more to do on this island. Come and have a good time in one of the best hotels in Tenerife: HD Parque Cristóbal Tenerife.
Which are the best natural swimming pools in Tenerife?
In recent years, all across the Canary Islands, the natural swimming pools have been arising as a one of the favourite attractions for many local and foreign people. Indeed, local and regional institutions have been adapting them for all kinds of people, including parking areas, bathrooms and lifeguards.
 
Of course, it's always important to have in mind sea conditions because the fierce Atlantic Ocean is very dangerous in high tide. Thus, having caution and paying attention to the beach safety flags is a must. Just in case, the emergency telephone number in the Canary Islands is 112.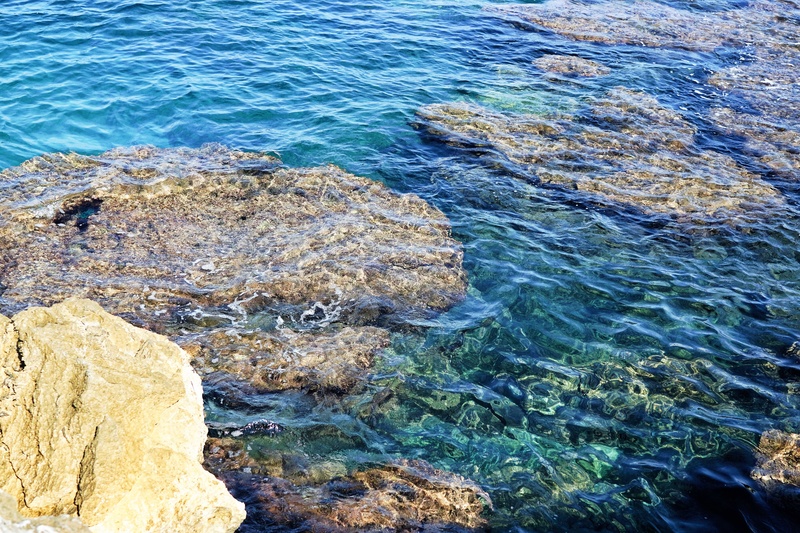 1. El Tancón (Santiago del Teide)
Have you ever been to a dream place? El Tancón is, undoubtedly, one of them. A truly hidden secret place that we are going to unveil just for you. Located in the coasts of the western municipality of Santiago del Teide. Here you can enjoy a refreshing bath at one of the best natural swimming pools in the Canarya Islands.
 
But… is it really a natural swimming pool or a cave? That's up to you to decide, even though in the end it doesn't matter because when talking about taking a dive when the sea is restless nothing can't be compared. Worth a visit!
2. La Jaquita (Guía de Isora)
Among the best natural swimming pools in Tenerife is La Jaquita, located in the western municipality of Guía de Isora. Here you can enjoy a refreshing swim while watching the neighbouring island of La Gomera. Is there anything better? We dare you to tell us one! Visiting it is a real treat.
 
This area has a large area for walks, sports and fun by the sea. La Jaquita is one of the most accessible natural swimming pools in the Canary Islands, being the perfect place to relax in the midst of a beautiful volcanic landscape. As you can guess, taking a dip here can dispel all evil.
3. La Mareta (Icod de los Vinos)
The northern municipality of Icod de los Vinos counts with a wonderful jewel: La Mareta. This secluded natural swimming pool is a place located away from the hustle and bustle, something ideal to relax yourself. A place that doesn't appear in any travel guide.
Although accessing to it needs some hiking experience, the final reward is guaranteed: amazing surroundings and a beautiful natural swimming pool with crystal clear (and clean) waters. Don't forget to take pictures!
4. El Caletón (Garachico)
Garachico, a northern municipality in Tenerife, is lucky to has El Caletón. One of the most amazing natural swimming pools in Tenerife, and officially declared a tourist attraction, is located near the Castillo de San Miguel castle in an area formed from pure lava by the volcano eruption in 1706 that affected the area.
 
Indeed, Garachico is a town with historical heritage and of great beauty, being the perfect combination of an open sea and the huge rocks that form the area. The area has a beautiful promenade with many services, shops and restaurants, so it's the ideal place to spending a day in nature.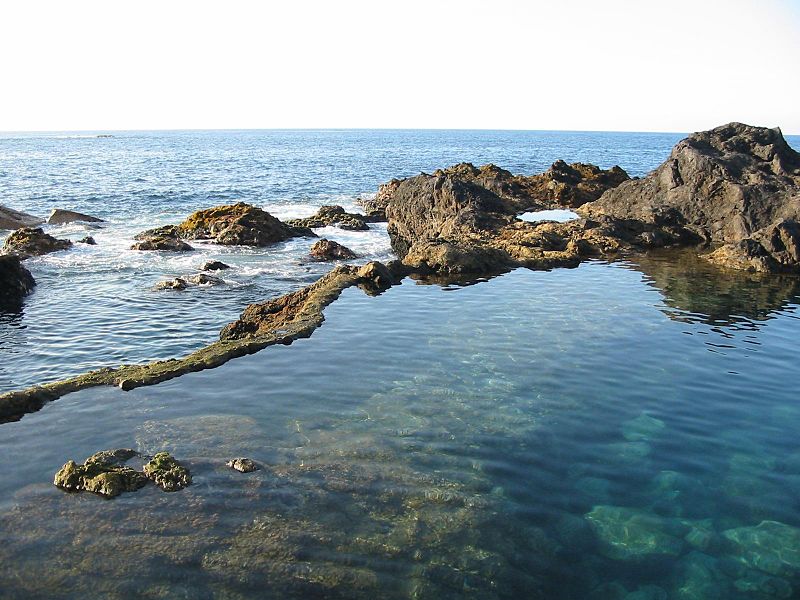 5. Charco de La Laja (San Juan de la Rambla)
The municipality of San Juan de la Rambla, in the north of Tenerife, has a natural swimming pool with a charm so special that can't be compared to any other. A hiking route that ends here has to be followed, but this protected and safe area is really worth it.
Swimming here in the water that is constantly cleaning itself is an amazing experience. Very close, you can take a break and have something to eat or drink in its bars and restaurants. The perfect clinch for a day out, refreshing yourself in the sea.
 
As you can see, the island of Tenerife has plenty of marine spots along the coasts where you will be delighted. Stay with us at HD Hotels & Resorts and don't miss a visit to the best natural swimming pools in Tenerife. We warn you: if you visit them, you are bound to come back!