You're probably one of those people who like to sit on a beach, at a viewpoint in the countryside or simply on a terrace drinking a good beer and watching the sunset. Most likely, one of the reasons is that you find it relaxing watching the sun go down slowly. Luckily, sunsets in Lanzarote will take you to a peaceful state of mind.
 

Lanzarote will surprise you as soon as you arrive. It is an island full of contrasts, where you can find volcanic and lunar landscapes, paradisiacal beaches and a mix of nature and culture that you will hardly find in another place.
 
Furthermore, this place will captivate you due to its varied gastronomy (for instance, its wonderful wines are among the best in the world) and its endless accommodation offer for all kinds of public.
 
Like other Canarian people, conejeros (Lanzarote locals) are also very warm, so you will feel like home at a glance. Don't be afraid to talk to them, even if they don't know a bit of English because they will do their best to make you feel comfortable.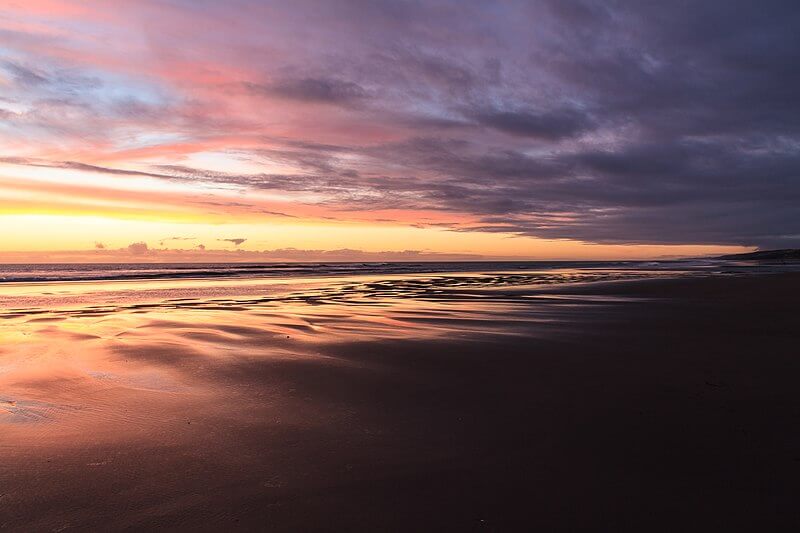 Best places to watch sunsets in Lanzarote
If you are one of those people who travel a lot, you'd probably know that one of the best things when visiting a new destination is contemplating the sunset. Every place has hidden corners that most visitors don't know, so if you want to feel like a real adventurer below are three amazing spots to watch the sun sets in Lanzarote.
1. El Reducto Beach
Arrecife, the capital of Lanzarote, is home to an over half a kilometre of fine golden sand beach – El Reducto. Its calm sea is sheltered by natural reefs (not in vain the name term arrecife is, literally, 'reef') and a lively seafront promenade.
 
It isn't one of the most touristic beaches in Lanzarote, and that's the reason why watching the sun sets behind the mountains is a must. In addition, as El Reducto is located in the capital, it's very well-connected to the rest of the island.
2. Famara Beach
Famara is a well known five-kilometre golden sand beach located in the northwest of Lanzarote, right in the Chinijo Archipelago Natural Park and next to impressive cliffs. When there is low tide, a thin film of water makes the area like a gigantic mirror.
 
Thus, if sunset coincides with low tide… visitors can immortalize a picture postcard scene which is one of the most emblematic of the Canary Islands, with the island of La Graciosa silhouetted on the horizon.
3. Montaña Bermeja Beach
The southwest of Lanzarote is home to the black sandy beach of Montaña Bermeja (literally, 'red mountain'), a place inside the Timanfaya National Park with anthracite-colored cliffs and stones where a special natural show happens, as many crabs can be observed doing their things.
 
The special highlight of this beach is also at the same time its name giver. Turning away from the beach and the ocean, the reddish coloured Montaña Bermeja can be seen in full splendour. Together with the water basin, which is located between the beach and the street, some impressive photo motives can be captured here while the sun sets.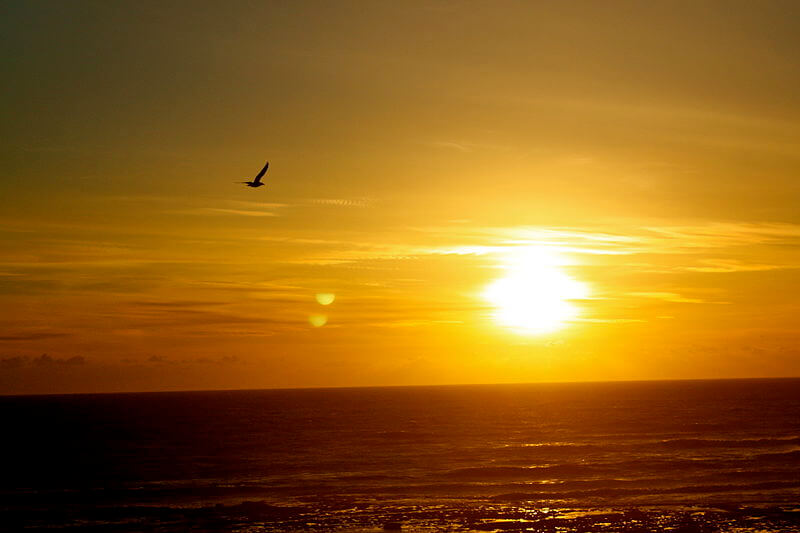 Traveling to Lanzarote to watch how the sun sets
As you can imagine by reading this HD Hotels' article from our blog, Lanzarote is an island that holds many secrets for the visitor to discover. Its stunning landscapes mesmerize everyone that decides to come to an island out of this world. It certainly doesn't disappoint.
 
Is there a better plan to enjoy the sunset than staying at HD Beach Resort & Spa, one of the best all-inclusive lodgings in Lanzarote, after watching it? Come and rest in the accommodation you deserve on an island of fire, and enjoy the sunsets in Lanzarote to the fullest.