Without a doubt, the Valsequillo Strawberry Festival is one of the tastiest celebrations in the whole of the Canary Islands. And no wonder, because this delicious delicacy grown in Gran Canaria has nothing to envy to the famous strawberries of Huelva...

It's not for nothing that this Gran Canarian municipality, which doesn't touch the sea and which enjoys a magnificent landscape of mountains and small valleys where green dominates everything, is popularly known as the town of a million strawberries.
What is the Valsequillo Strawberry Festival in Gran Canaria
This event, which is attended by more than 15,000 people every year, is a hallmark of Valsequillo de Gran Canaria, and has an attractive programme of activities with which to taste and get to know all its qualities first hand.

The good atmosphere prevailing in this village, which is always ready to help visitors, turns each edition into a perfect family day with thousands of kilos of strawberries, courtesy of the local strawberry growers, which delight everyone.

In this special celebration, you can taste them in their natural state, with cream, in tartlets, milkshakes, ice cream, caramelized... You can also learn about the characteristics of its cultivation and the climatic and geographic conditions that give it its unique colour and flavour.

The farmers of Valsequillo de Gran Canaria are trained and concerned to produce quality, to differentiate themselves from other producers and to offer a carefully cultivated strawberry, in a rural but modernized environment. It's not in vain that 90% of the strawberries in the Canary Islands are grown here.
 
Undoubtedly, this municipality has perfect agronomic conditions for the development of a smaller strawberry with a much better flavour than others, due to its climatic conditions, the hours of sunshine, altitude and the temperature gradients between day and night.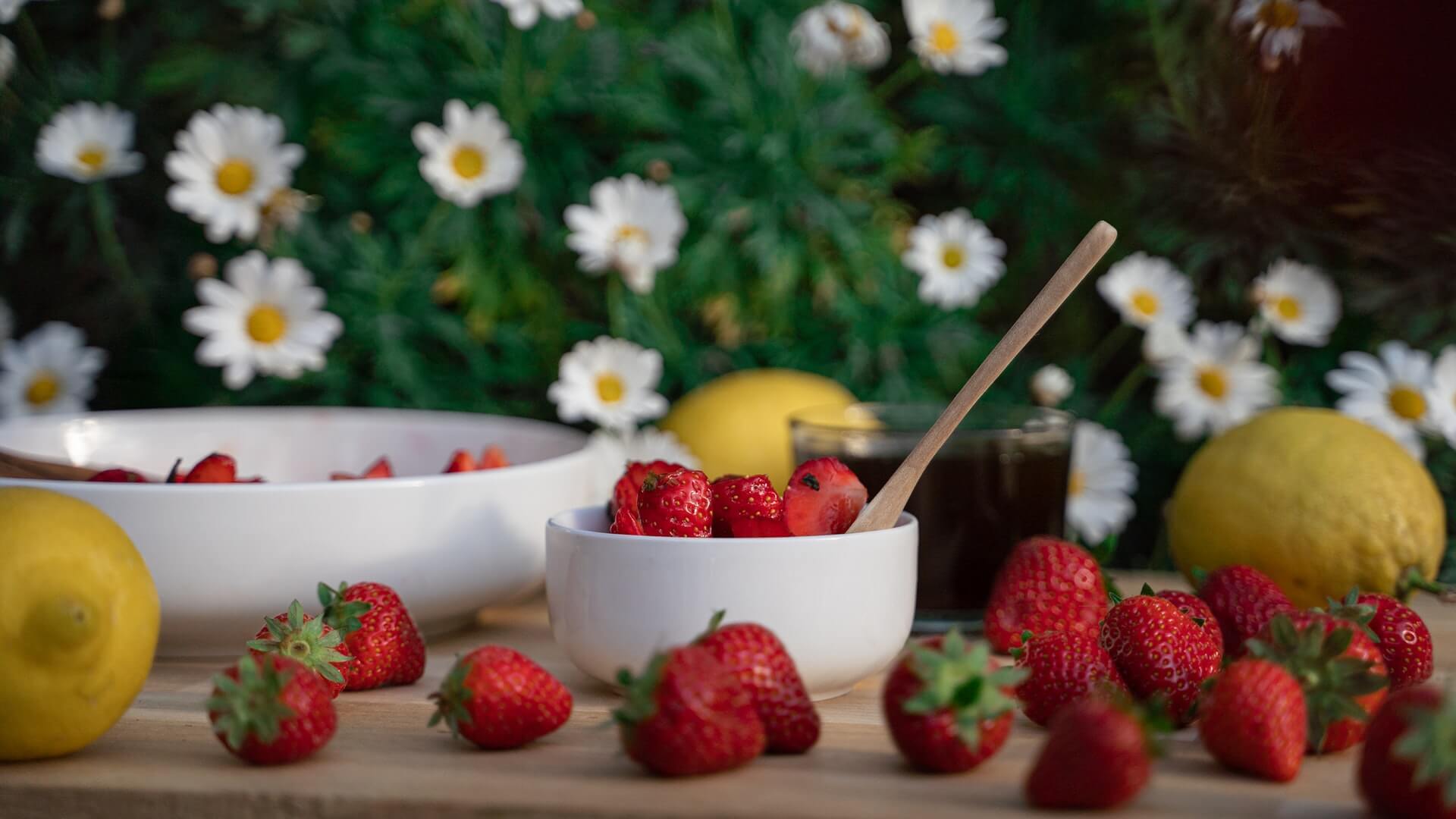 Where is the Valsequillo Strawberry Fair in Gran Canaria?
As it couldn't be otherwise, the place where this delicious festival is held is the village of Valsequillo de Gran Canaria. This town is located in the midlands in the east of the island, between the municipalities of Telde and San Mateo.
When is the Valsequillo Strawberry Day in Gran Canaria celebrated?
There's no specific date for this event, as it changes every year. Be that as it may, it's usually held during the month of May, coinciding with the strawberry harvest.
Where to stay for the Valsequillo Strawberry Festival in Gran Canaria
This island, being one of the islands that attracts most tourists due to its enviable weather conditions, logically has a first class accommodation offer for all types of visitors.
 
However, probably the two places in Gran Canaria that attract the most visitors are the south of the island and the capital. Thus, HD Hotels has two establishments of the highest quality that'll delight everyone.
The southern coast of the island enjoys one of the best climates in the world, with average annual temperatures ranging from 18º in winter to 25º in summer. And this is where HD Parque Cristóbal Gran Canaria is located.
 
This incredible accommodation, made up of a group of bungalows in the style of a small village, is located right in the centre of Playa del Inglés. It's rated as one of the best hotels in Gran Canaria for a family holiday.
 
This hotel is designed for the enjoyment of everyone, but especially for children, with two swimming pools for them, slides, Splash Park, Mini Club, PlayStation, games room and a wide range of leisure and entertainment.
 
It's, without a doubt, one of the best options for enjoying the Valsequillo Strawberry Festival in Gran Canaria, just 55 kilometres from the village of that town.
Las Palmas de Gran Canaria, the most populated and multicultural city in the Canary Islands, has numerous open shopping areas that are real meeting points for citizens, shopping and leisure centres that offer a wide range of shopping, traditional food markets, street markets that combine leisure and shopping...
 
Acuario Lifestyle Hotel is an emblematic hotel made up of seven types of rooms located in the heart of the city centre in an incomparable setting designed to satisfy the search for exclusivity, very close to the most representative places of the city.

It's a space designed for enthusiasts, restless, dynamic, curious, non-conformist and adventurous people. It's an effervescent accommodation, for those who are looking for the authenticity of each destination.
 
It's a place that brings together guests who combine work and leisure, as well as people who come to enjoy theatre, performances, festivals or events in an ideal location to take care of body and soul. All this just 33 kilometres from Valsequillo.
How to get to Valsequillo de Gran Canaria
There are different ways to get to Valsequillo de Gran Canaria, depending on the point of origin.
By private transport
Whether coming from the south or from the north of Gran Canaria, you have to drive along the main motorway, the GC-1.
 
From the south of Gran Canaria: take exit 8 and follow the signs to Valsequillo.
From the north of Gran Canaria: Take exit 7C and follow the signs to Valsequillo.
By public transport
The public bus company of Gran Canaria is Global, which has numerous lines connecting the whole island.
 
From the south of Gran Canaria: take the line 90 (Faro de Maspalomas-Telde) and then transfer to line 13 (Telde-San Mateo) to Valsequillo.
From the north of Gran Canaria: take the line 80 (Las Palmas-Telde) and then change to line 13 (Telde-San Mateo) until you reach Valsequillo.
Valsequillo Strawberry Festival in Gran Canaria Sources